Health Care Reform Financing Model
The Milliman Health Care Reform Financing Model (HCRFM) was developed by Milliman, Inc. (Milliman) to assist clients with an assessment of the potential impact of particular health care reform changes to be evaluated. The HCRFM simulates on a seriatim basis the potential costs and movements of individuals and the interaction between competing medical cost payers and consumers within and between the various insurance markets that comprise the U.S. health care system for a given proposed health care financing scheme.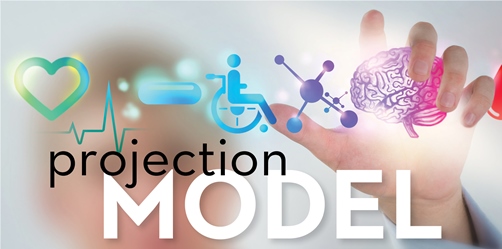 The system generates results for a specific set of assumptions. A typical application of the model involves coding a set of assumptions to represent a "status quo" scenario and comparing the results based on these assumptions to results that are based on one or more reform scenarios. This is the approach that will be used for this Actuarial Challenge. 
The system projects morbidity levels and expected claim amounts each year for each individual census cell and models the decision process that is typically made in deciding on whether to continue with one's current coverage or make a change, including possibly becoming uninsured, based upon the premium rates (reduced for applicable subsidies) that health plan issuers would charge for coverage. The program makes provision for multiple plan and carrier choices and allows individuals to move to other markets (e.g. uninsured, individual coverage, employer group sponsored health plan, a government plan, etc.) and health plans (e.g., metal level designs offered by competing issuers in the market) that might be available to them. These change decisions are based upon elasticity assumptions related to morbidity levels, income status, market, premium rate levels, premium subsidies, plan benefit richness, and other parameters that distinguish the individual, his employer, and the health plan issuers available to them.
Modeling includes provision for:
Different user-defined market segments, each with its own set of demographic, change factor, health care cost, and premium rate determination assumptions
Several types of health plans within each market segment
Multiple benefit plan designs per health plan issuer within each market segment
Up to 10 projection years plus the initial base year
Change algorithms applied to each individual and employer group in the census.
Capability to use different starting censuses and other assumptions, which allows HCRFM to be used to model specific state reform proposals as well as federal proposals.
Individual morbidity projections based on a correlated stochastic process, including provision for alternative probability distributions.
Risk adjustment transfers and reinsurance programs
All assumptions are menu driven, allowing the user to modify any assumption for baseline or sensitivity calculations.
System output provides year-by-year results for member counts, premium, health care costs, plan benefits, member cost-sharing, and risk score relativities.